Zambia, Uganda, Ghana
Localising the SDGs
The common goal of this project is to anchor a Civil Society model towards localising the Sustainable Development Goals (SDGs). The project consists of four organisations in four different countries: Crossing Borders in Denmark, Ghana Community Network, Open Space Center in Uganda, and Circus Zambia. These partnerships allow us to facilitate the building of synergies, good practices, and success stories about localising the SDGs through a collaborative platform
stay updated
Latest news from the project
Meet the partners
Our partners in this project
Explore the concept
The project
The aim of the project is to engage in south-to-south partnerships through collaboration with Civil Society Organisations (CSOs) and the stakeholders. The project targets various stakeholders, however, the direct target group is the youth. When young people are engaged, empowered and development opportunities are provided, there are multiple benefits for society. This project will focus on the important task of localising and contextualising the United Nations Global (SDGs) at a grassroots level and integrate them into local plans. We believe our consortium of partners will allow us to achieve this by the mobilising and engaging young people in various ways.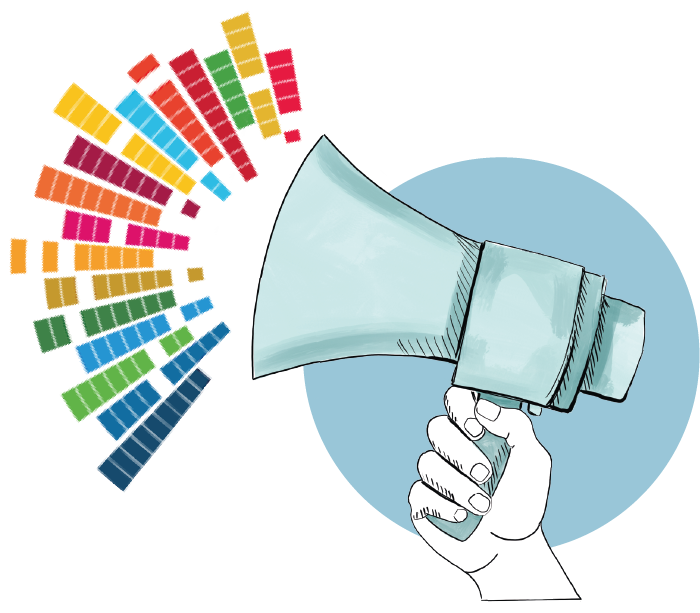 Explore the concept
The project objectives
The overarching aim of the project will be met through 3 immediate objectives:
 1.) Mobilise and engage our partners' direct target groups (youth) by enabling them to create and take ownership of localising the SDGs through grassroots activities.
 2.) Facilitate the building of synergies, good practices and success stories about localising the SDGs through a collaborative platform.
3.) Lobby and advocate for more supportive policy frameworks that will ensure longer term entrenchment of the various SDGs targets at grassroots levels.
Explore the concept
The project activities
Training of the Youth Task Forces to gain capacity to execute the activities during the project
Trainings and providing learning/capacity building spaces for young people in the different local communities
Learning experience gained from implementing the Community Entry Dialogues and the 21 mini projects
Explore the concept
Expected Results
The project will integrate the societal restraints caused by Covid-19, but also assumes that society is not completely locked down as a result of the Covid-19 pandemic.
The young people who have participated in this workshop will develop their perspectives within the SDGs and actively work to localising them within their communities.
This project contextualises the SDGs on a local level with the intention of reaching the 2030 Agenda globally.
The project can become a space that brings people together for advocating for policy and planning mechanism change towards frameworks that enable more effective localisation and utilisation of the Agenda 2030 at the local, national and international level.
Contact us if you need more information or you want to get involved in this project