Explore our project
Women Empowerment in Local Development
Meet the partners
With our partners SEHGAL FOUNDATION
S M Sehgal Foundation (Sehgal Foundation) has been working since 1999 to improve the quality of life of the rural communities in India.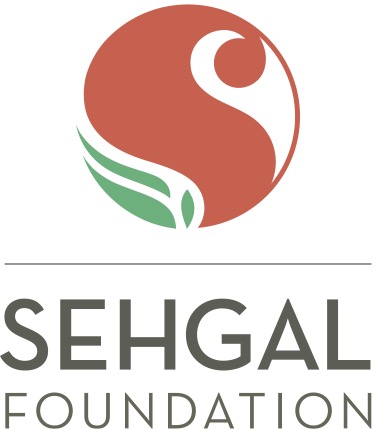 project context
Background
In rural India, many important characteristics such as equity and inclusiveness have been ignored for many decades . Even though women constitute nearly half of the total population in India, they are often excluded from the politics and public representation . However, it is a well-supported claim that good governance cannot be achieved without the equal participation of women in the process as they are the critical agent of the development process. 
A landmark decision in the direction of women's participation in decision-making was undertaken during the 73rd and 74th amendments of the Constitution in 1993, which made one-third of the positions for women in local governance. Resultantly, a 33 percent reservation for women in the Panchayati Raj Institutions (PRIs)[1] was made mandatory. This amendment has led to increasing seats and participation for women PRIs. In addition to PRIs, a provision has been reserved for the participation of women in other village-level intuitions, as well.
With the paradigm shift, the political participation of women has increased at all levels of grassroots institutions.But many impediments and challenges are highlighted over the years in the active participation and decision-making role of women in rural governance. The social structure created over centuries, working against the interests of women, has not allowed women to raise their voices against the wrong happenings in society, thus they were unable to perform many critical functions at the expected scale .There are evidences where their voices remain unheard by male government officials and they often face ill treatments.
Studies undertaken highlight that women often face problems in raising issues concerning them due to the negative attitudes of officials. Officials do not listen to them when women visited their offices alone; and when they meet officials with male members of their family, officials used to talk to the male members and not to the women representatives. Family constraints and limitations are often highlighted by the researchers for which women representatives face a different set of problems. The male members in the family do not allow women to visit different places alone where they need to go , and men feel that women are elected not on their own merit but because of men's support or due to the constitutional reservation provision. Women leaders are often oriented to believe that they have been elected to the village-level institutions only because of the influence of their husband or other male members of the family. There are also instances where the husband uses women as proxies and he exercises all political power and decisions . The woman's function remains only to put her signature in the paper.
Panchayati Raj is a system of rural local self-government in India. It has been established in all states of India by the acts of the state legislature to build democracy at the grass root level. Gram Panchayats (village councils) are the basic unit of this local administration.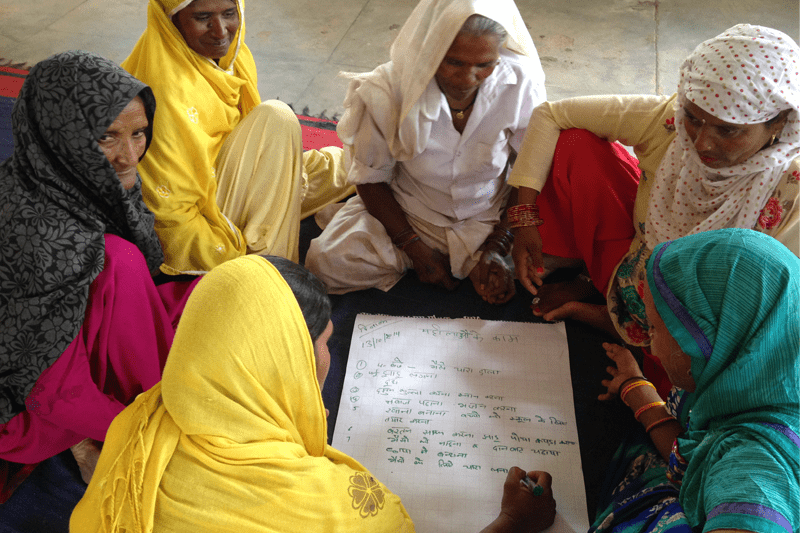 Collective action of women can solve several problems related to the functioning of village-level institutions and the delivery of the government schemes in the villages; becoming a strong instrument for village development. In this direction, this project initiates a platform – Women Leadership School – where women can train together to become advocates of their own development and the development of their villages. The Women Leadership School initiative empowers women by providing them information about various government programs and welfare schemes, and supporting them to collectively address issues, while developing their leadership qualities and life skills. In addition, women learn about crucial issues, such as food security, health and nutrition, social security programmes, among others. Women are also trained to apply for and claim their entitlements and to appeal to the appropriate government official if their rights are delayed or denied.
Women Leadership School is a capacity building and collective action platform for a cardre of about 25 women in each village, where they can learn about themselves, gender equity, confidence building, participation in local institutions such as gram sabha, gram panchayat, and community monitoring. The learning-by-doing methodology by way of a yearlong training program equips women with information and skills to bridge their knowledge deficit, face the challenges of patriarchy, articulate their development priorities and have a meaningful participation in grassroots governance.
project outcomes
Expected outcomes of this project
Improved access of women to information and resources

Increased confidence of women to engage with local authorities
Active participation of women in village development activities

Better representation of women's needs and priorities in village development plans

Active women leadership in Gram Panchayat (village council); better representation of women in decision making

More opportunities for women leaders to participate effectively in Gram Sabha (village assembly) and Gram Panchayat (village council)

Increased government programs benefits availed by women

Improved perception of women in society
Over the period of one year, this project will identify women who are willing to initiate change in their lives and society at large, and train them as community leaders, capable of addressing women's issues at the village level. Women's capacities will be strengthened to make strategic choices and decisions with regard to their lives, their families, and the village.
The Women Leadership School platform will act as a civil society group within the village, and will draw strength and maintain continuity through the continuum of action, reflection and learning. It will (a) increase women's participation in the functioning of Panchayati Raj Institutions (Gram Panchayat / Village Council) and village level institutions such as Anganwadi centres[1], (b) encourage women to participate in Gram Sabha (village assembly) meetings, and (c) motivate rural women to join various programs meant for their development and help in improving access.
Further, regular meetings and experience sharing with Ward Members, Self Help Groups (SHGs)[2] and other community members will motivate them to support the actions of Women Leadership Schools, motivating women members to continue to engage with the local governance structures.
By serving as one stop information hub for women, the E-Resource Centres will sustain project efforts by continuing to provide; (a) access to information on government services, to women and (b) a platform for sessions to be held by women, where they will meet regularly and be advocates of their village's development.
Having shared interests and purpose, and with the realization of the power of collective action, the Women Leadership School platform will continue to exist.
[1] Anganwadi Centres are a part of the Integrated Child Development Services Scheme, a centrally sponsored government scheme, focussing on children and nursing mothers. Anganwadi centre provides basic health care. It is a part of the Indian public health-care system. Basic health-care activities include contraceptive counselling and supply, nutrition education and supplementation, as well as pre-school activities
[2] SHGs are community based groups that are self-governed and peer controlled. It is a group of people with similar socio-economic background who come together to address their common problems. They pool their resources to save small sums of money and become financially stable, taking loans from their collective savings in times of emergency or financial scarcity, important life events or to purchase assets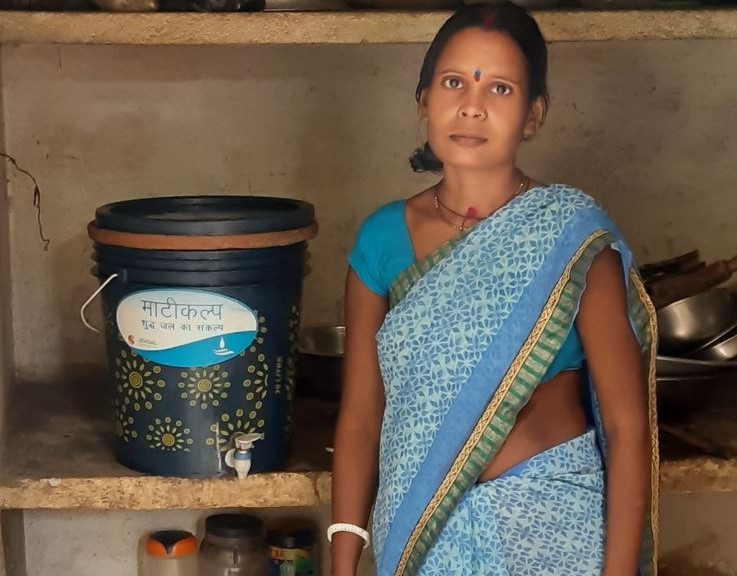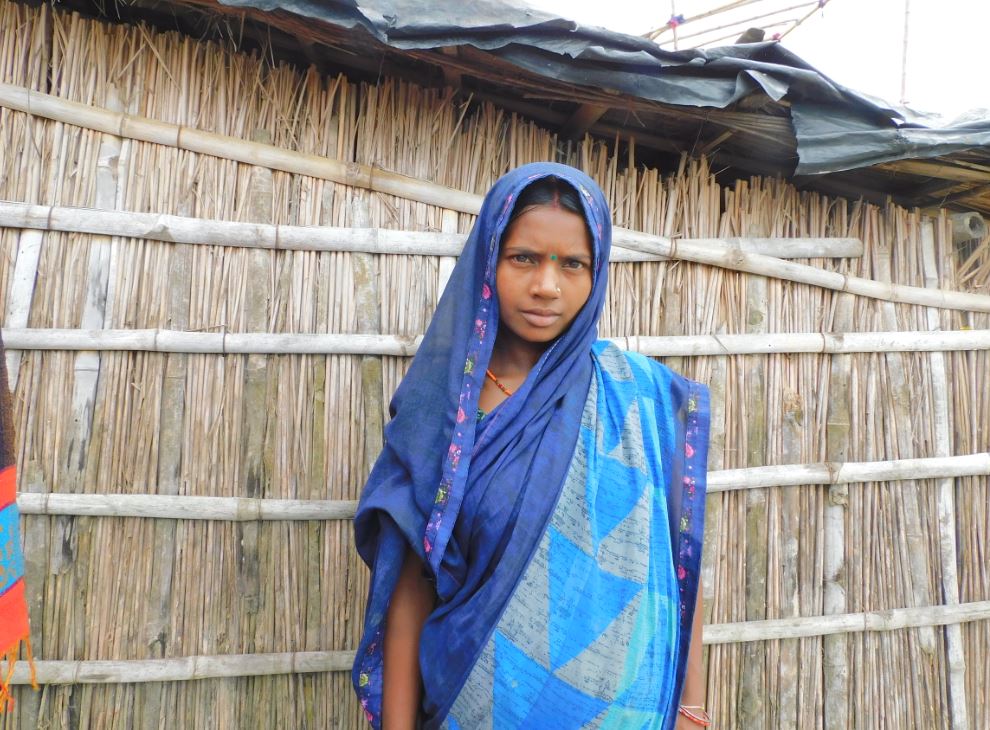 Get in touch if you want to get involved