24 participants (around 16-22 years) from Germany, Italy, Poland, and Denmark will meet in Germany and Denmark to learn together and get a better understanding of today's refugee situation.
The project wants to let young people develop their own vision of peaceful living together beyond cultural diversity and based on shared
values and mutual respect and wants to let them find possibilities on how to put them into practice. Young people need chances and opportunities to take action, to discover their capacities and possibilities and to get involved in decision-making processes.
Through interactive workshops and group projects, you will learn about issues of identity, culture, and borders. This will lead to a deeper understanding and empathy for refugees and migrants toward peaceful existence beyond cultural differences, nationality, and racism.
The project will be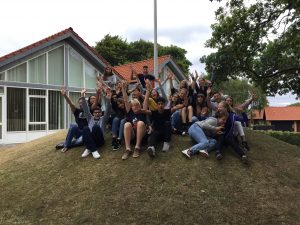 organized in collaboration with a museum about refugees to put today's migration discussion in the context of past refugees' stories.
What to expect to get out of this Youth Exchange?
Having a lot of fun activities with knowledge 
Making friends around the world
Confidence in acting in a multicultural group
Confidence in working in democratically structured teams
Getting acquainted with democratic issues and youth participation
Understanding the different issues which force people to flee their   homes and countries
Finding solutions to problems of racism and division in society
Practicalities:
The exchange will take place from 16th – 30 of August in Germany and Denmark. The days are divided as the following:
From 16th – 23rd of August we will be in Schönberg close to Kiel, Germany .
From 23 rd – 30th August in Oksbøl, Denmark.
All transportation, accommodation and food costs will be covered by the organisation for the whole period of the Exchange. 
How to apply?
If you are interested in this Youth Exchange do not hesitate to apply. Use the link below to fill in the application form.
https://forms.gle/igcNaUEKNJnDPoEF8
Application deadline: July 10, 2019
If you get selected to be part of this Youth Exchange we will contact you to arrange further practicalities, for example, the travel time and what to prepare.
For more information about the exchange please contact Omar Al Sayed, the Youth Exchange coordinator from Denmark. 
omar@crossingborders.dk
Phone: 60 545775