"Do what you can, with what you have, wherever you are"
The essence of Mandela Day – take action, inspire change, and make every day a Mandela Day – is more important than ever before.
As always, Mandela Day is a unique opportunity to do good for those who need it most. Hence, every year we at Crossing Borders seize this opportunity to serve food, drinks, and distribute clothes and play music for the homeless and other citizens who need it.
This year, we celebrated Mandela Day in a very special way together with YouPeople. With the participation of the South African Ambassador HE Ms. Magubane and a representative of the Mandela Foundation, we had an unforgettable day with the homeless in Copenhagen. We shared food, donated clothes, and danced to the uplifting music by the great DJ Kipanga who brought his gears and played South African music.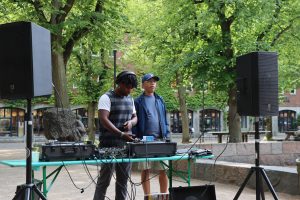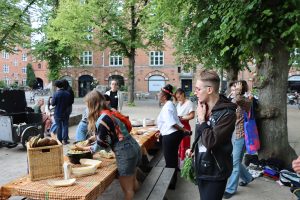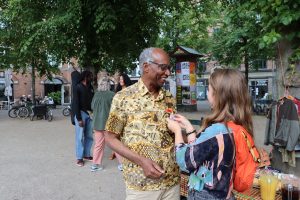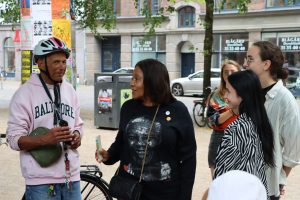 A million thank you to the Crossing Borders Team for planning and implementing the event. We are grateful to all those who supported and attended the event especially Ala'a at Sorte Firkant restaurant.
The Nelson Mandela International Day campaign remains rooted in the call Nelson Mandela made in 2009 to honor him by working in communities rather than by celebrating his birthday. While 18 July remains a focal point for the campaign.
About YouPeople: YouPeople is a morning café for the homeless in Copenhagen. They are located in Folkets Hus and we serve coffee, tea, and breakfast 6 days per week from 7-10.30. 
They are a part of Kirkens Korshær/DanChurch Social.